The Family that Prays Together . . .
We have told Martha's story before. We have told her family's story, an actress has portrayed Martha and an actor has portrayed her son . .. this family buried in Crown Hill is large, entwining and interesting.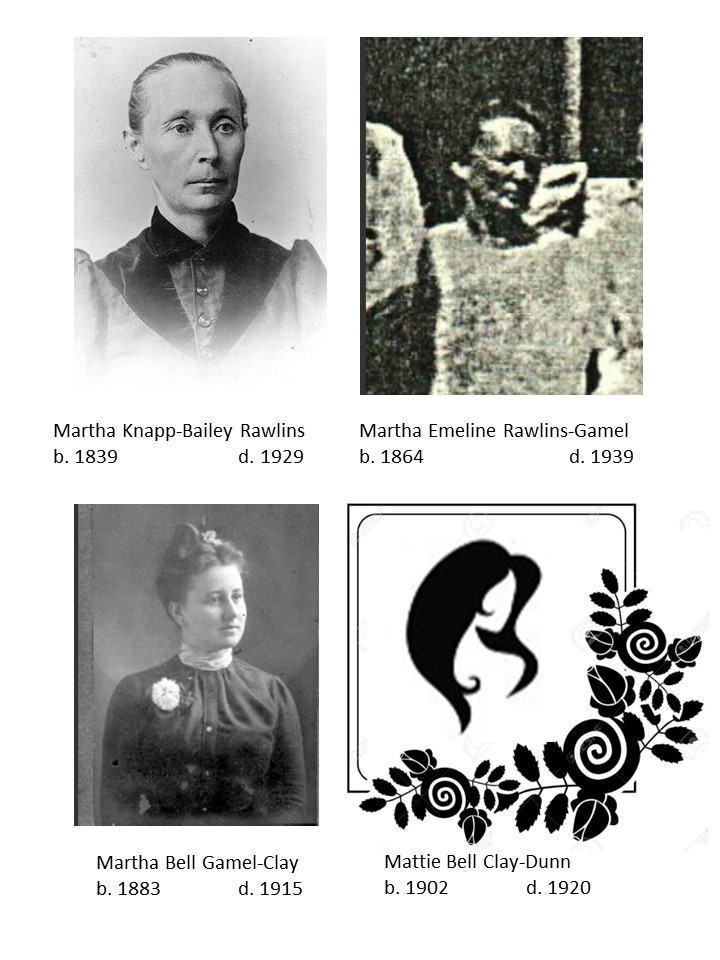 It started with Martha and Mr. Bailey in Ohio. William Harrison Bailey and Martha had a son they named after his father. Mr. Bailey Sr. died in battle during the Civil War. Mr. Bailey Jr. was only 2 yrs old when he lost his father.
A year later Martha married Josiah in Illinois and they moved to Texas starting a family that produced 8 children. Of the children there were Veterans, farmers, housewives and proprietors. Their marriages went on to connect Pasadena families who now are mostly side by side in Crown Hill.
The families connected were the Hogge family, The Guinn's, Crenshaw, Clay, Gamel, and Morris.
Including Martha, there are a total of 10 of the Rawlins family buried in Crown Hill. Interestingly, there are 4 generations of women buried together. (see photo)
Possibly the greatest connection was that of the First United Methodist Church. In 2010 a historical plaque was placed in front of the church listing the 7 charter members. All 7 are related by blood or marriage and 4 of those 7 charter members of First United Methodist Church are buried in Crown Hill.
Sarah White
Vice President
Crown Hill Cemetery Association